Pro Football Hall-of-Famer Terrell Davis Announced as Keynote for Minority Cannabis Business Association Opportunity Summit
DENVER, CO — The Minority Cannabis Business Association (MCBA), in partnership with University of Denver's Daniels College of Business and Hoban Law Group, has announced Terrell Davis as the keynote speaker for its inaugural Opportunity Summit

March 22-24, 2018

in Denver. The entrepreneur and businessman is best known as the holder of more than 40 Denver Broncos rushing records, and as the star of two Super Bowl championship teams. At the Summit, Davis will share reflections on his life in and out of football, overcoming adversity, and dealing with racism in his rise to stardom.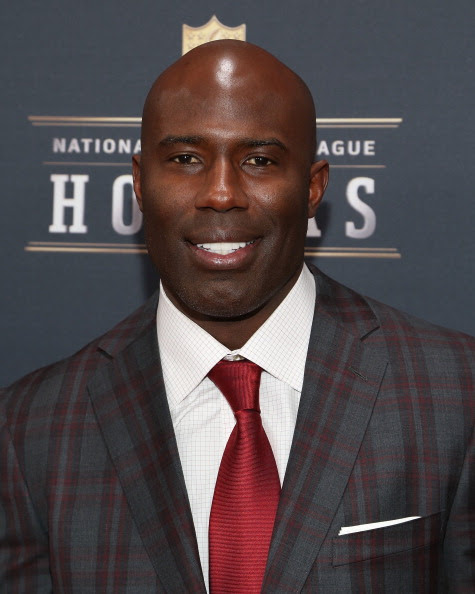 "I am sincerely looking forward to the opportunity to address fellow minority business owners and supporters of minority entrepreneurs at this month's MCBA Opportunity Summit," said Davis. "As an entrepreneur myself, I am well aware of the struggles that people of color face in the business sector. And as a professional football player, I've seen first-hand how teamwork and collaboration benefit from adopting inclusive hiring practices and policies. I am excited to be a part of this historic event, and give my thanks to MCBA, Hoban Law Group and the University of Denver for hosting me."
The purpose of the Summit is to provide resources, information, and connections to businesses and entrepreneurs from communities most impacted by the War on Drugs. In addition, this Summit will feature the launch of MCBA's expungement and record-sealing clinics in Colorado, which aim to remove or seal non-violent drug offenses from permanent records of people looking to gain fairness in employment, housing, and more. Denver Relief Consulting and Natural Selections are supporting sponsors of the event.
"This event is unlike any other cannabis conference currently being produced across the country, offering speakers who are mostly people of color and/or women, and topics that consider the intersectionality that the regulated cannabis industry has with social and criminal justice and community wealth building," said Kayvan Khalatbari, MCBA board member and 2019 Denver mayoral candidate.
This Summit aims to provide an educational and professional opportunity for minority entrepreneurs to learn from and meet some of the industry's leading experts. The three-day program will include speaker sessions and interactive workshops covering a wide range of topics, including market and opportunity analyses, operational differentiators, community reinvestment, cultural integration, advocacy and lobby training, and much more. Other speakers include Wanda James, Zairilla Bacon, Dr. Rachel Knox and Reuben Droughns.
"2017 was an explosive year for the cannabis industry, and as it continues to grow, it is our responsibility as leaders, lawyers and business people to develop and support the inclusion of all communities in cannabis. Our strength comes from our differences, and cannabis is no different. We look forward to the Opportunity Summit", said Hoban Law Group Chief Operating Officer Kate Strickland.
What:   Cannabis Opportunity Summit
When:  Thursday, March 22  – Saturday, March 24, 2018
Where: University of Denver Daniels College of Business
Registration: Early Bird: $99 members / $119 non-members (scholarships available)
MCBA is the only nationwide trade association representing the interests of minority-owned businesses and their communities in the cannabis industry. Hoban Law Group is the nation's only full-service cannabis business law firm, servicing all legal medical and adult use states. HLG has attorneys in every state and territory where legalization has occurred and is expanding internationally in 2018. Like with all industries, the Daniels College of Business has faculty who research and study this emerging field, including active programming in their business and law schools.